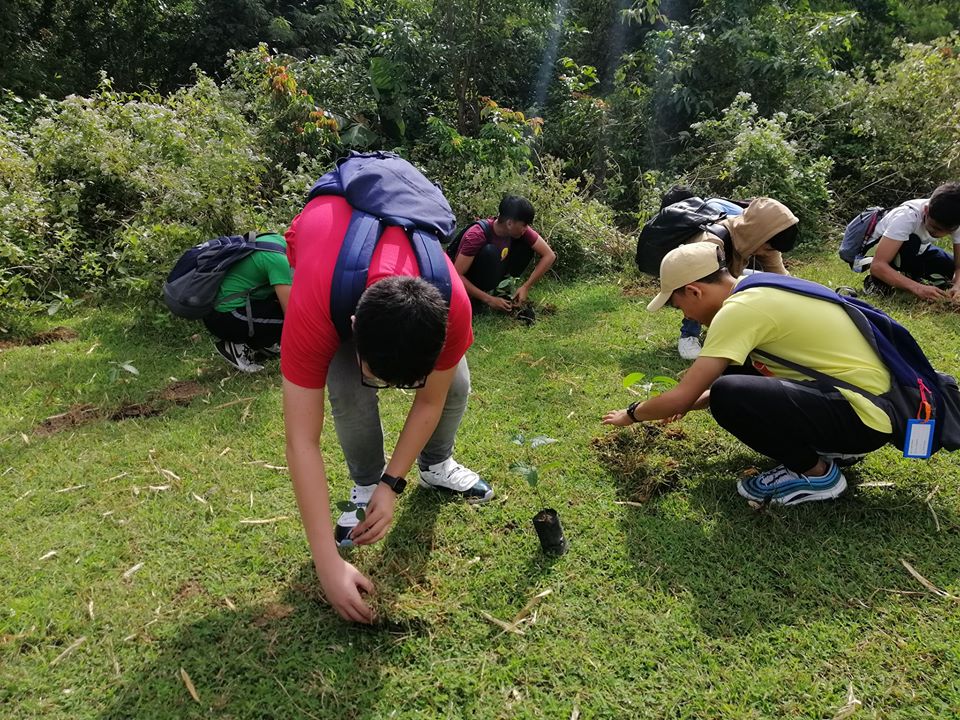 Ninety-one Grade 9 students of Colegio de las Hijas de Jesus, Inc. conducted a tree planting activity at Linobayan, Tigbauan, Iloilo last January 8, 2020.
The activity which aims to help combat climate change in a small act started with a short orientation about seedling transfer from pot to soil discussed by Mr. Elmer Torrico, director of Municipal Environment and Natural Resources Office (MENRO) of Tigbauan.
According to Mr. Torrico, he was glad that the students participated in this tree planting activity because it's a way of helping them in their goal to rehabilitate the dumpsite into a once natural environment and a vermi-composing facility.
"I am really glad that we are given an opportunity to participate in this nature-changing activity. I hope that we will do more of this in other venues for the next years," Ralph Daniel Yap, Grade 9 student, added.
The said activity was part of the performance task in Science of the Grade 9 students and also in connection to the Social Apostolate Program of the school.
by Angelica Therese Daños