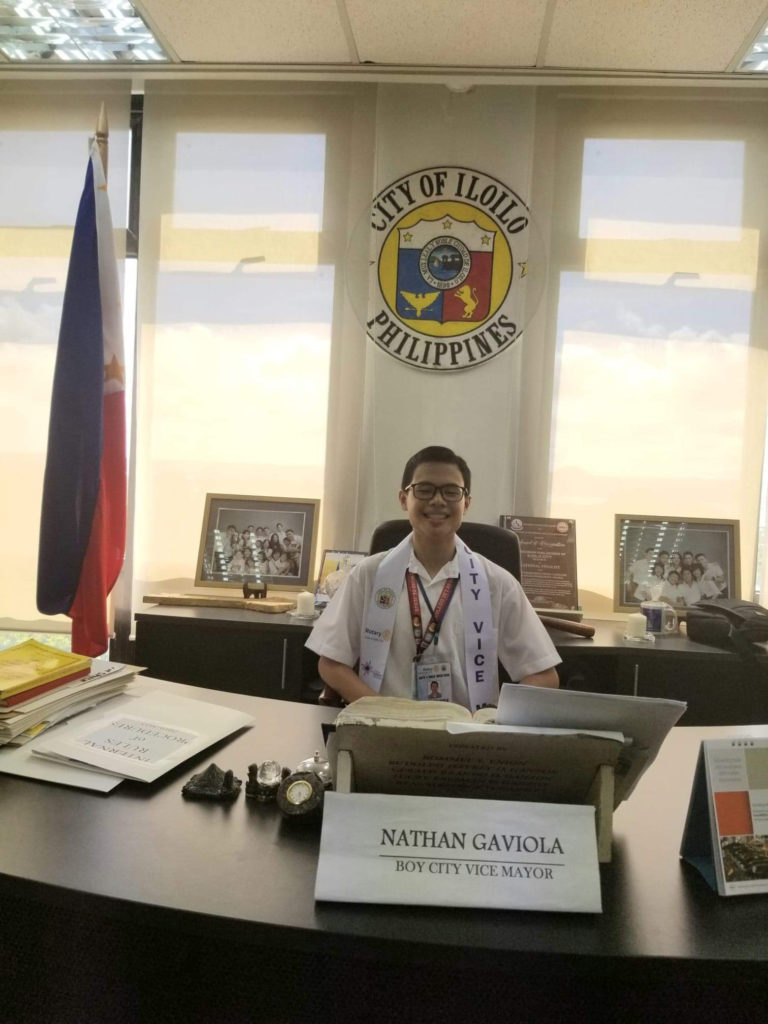 Nathan J. Gaviola, Grade 10 student of Colegio de las Hijas de Jesus, Inc. was elected as Boy City Vice Mayor during the Girls' and Boys' Week Celebration 2019 sponsored by the Rotary Club of Iloilo.
He started his office from October 18 to 25, 2019 at the New Iloilo City Hall and was mainly tasked to serve as presiding officer during regular city council sessions, sign and approve important documents, review and study proposed resolutions and ordinances and to write resolutions and ordinances.
Before becoming the Vice Mayor-elect, he had undergone assessments where the initial step was writing an essay about Iloilo, followed by a qualifying exam and interview, by which he all passed.
"As City Vice Mayor, it was truly an honor to act as a presiding officer during the City Council meeting at the session hall. Facilitating the entire session and ensuring that the meeting flowed smoothly were some of my major responsibilities," said Gaviola.
Gaviola added that's he truly is grateful for the full support he gained from his classmates and adviser during the foot parade from the Old Iloilo Provincial Capitol to the New City Hall and throughout his service for the said position.
                Gaviola is also the Student Council President of Colegio de las Hijas de Jesus for the year 2019-2020 and the staff writer of the FLAME Publications for SY 2015-2016, Managing Editor for SY 2018-2019, and Editor-in-Chief for SY 2019-2020.
by Carmelle A. Sornito